Zifera now supports Google Analytics 4
This week we released an update to our application. We now support Google Analytics 4. You can easily connect your Analytics 4 account to Zifera in order to calculate your website's carbon footprint. While adding a new Google Analytics property to Zifera you can now toggle between Universal Analytics and Analytics 4.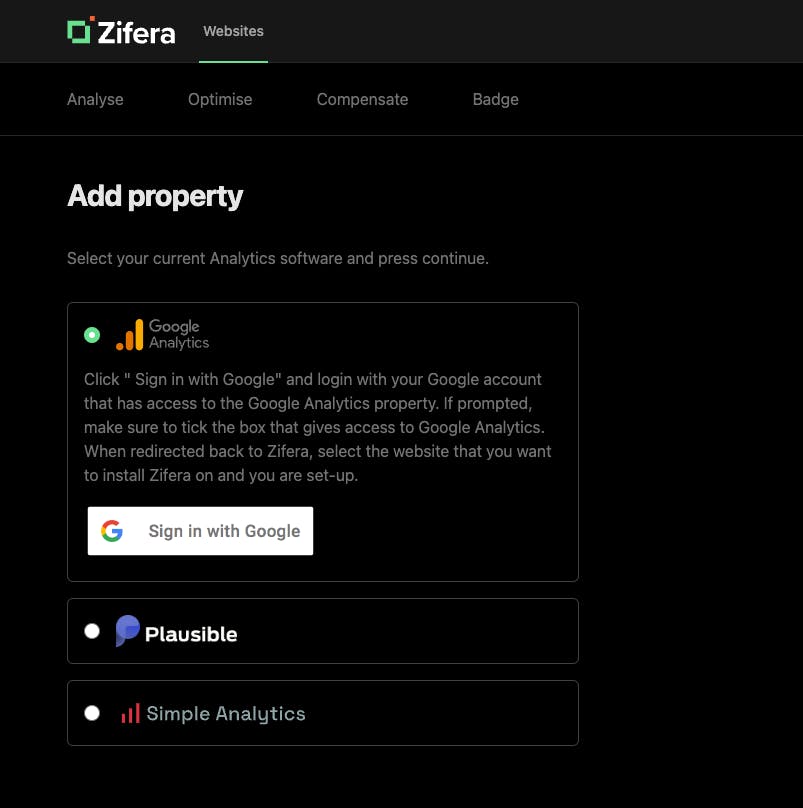 Universal Analytics will be deprecated somewhere in 2023 and all websites should migrate to Analytics 4.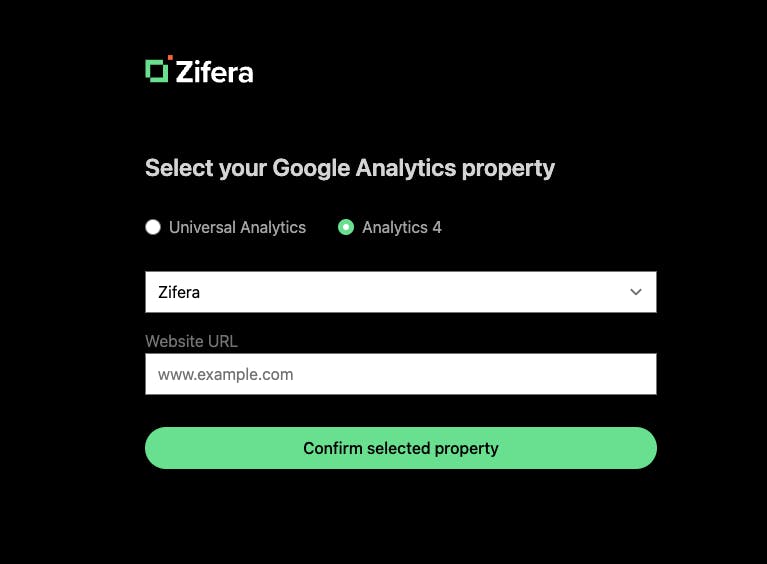 How to add a Analytics 4 website to Zifera?
In the main dashboard navigate to websites and click "Add new website"
Select Google Analytics and press the "Log in with Google" button. If you havent given access before, make sure to tick the box that gives access to Google Analytics (not ticked by default)
Click the radio button with "Analytics 4"
Select your property in the select drop down box
Enter your website URL
Click "confirm selected property"